Kendra Initiative Newsletter December 2015: Imogen Heap, Mycelia, ProTechU, Kendra Hub, Blockchain, GRDx
Kendra Initiative Newsletter December 2015: Imogen Heap, Mycelia, ProTechU, Kendra Hub, Blockchain, GRDx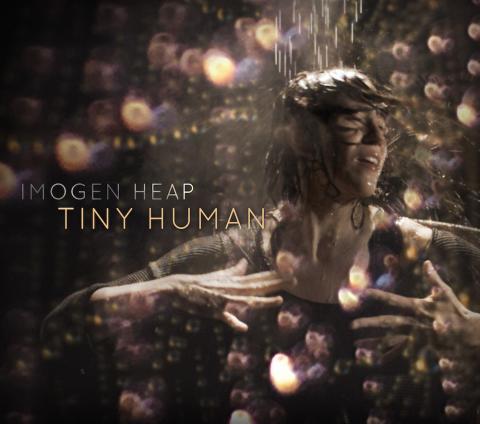 Kendra Initiative Newsletter December 2015: Imogen Heap, Mycelia, ProTechU, Kendra Hub, Blockchain, GRDx
Submitted by Daniel Harris on Friday, 18 December, 2015 - 13:37.
News
We are definitely not alone. The tide has turned. The media industry has woken up.

In this Kendra update you'll see Imogen Heap's track, Tiny Human, demonstrated on our brand new prototype; and an opportunity to collaborate in ProTechU's Digital DNA Genome Project.

1. Imogen Heap's Tiny Human rights demonstrated on Kendra Hub prototype
2. Meet us on January 6/7 at ProTechU's Digital DNA Genome Project in London
3. Kendra Initiative to Apply for £250,000 UK grant in early 2016
4. Newsletter moved to MailChimp: Yes! But we forgot your unsubscribes: Sorry!
5. Please update your profile on the new Kendra Initiative website
1. IMOGEN HEAP'S TINY HUMAN RIGHTS DEMONSTRATED ON KENDRA HUB PROTOTYPE
Earlier this year we heard about Mycelia, Imogen's vision for new media industry. We think Kendra Hub fits this vision like a glove: an open source dashboard application for media makers and copyright owners to manage and track their digital media assets and associated credit/rights metadata. We show Imogen's song expressed as a set of rights along a timeline; how samples can be moved to other songs whilst rights and credits are respected; how sync rights from multiple vendors can be managed from one interface. Kendra Hub has a plugin architecture that enables users to get access to third party service providers via their own dashboard interface – no longer needing to log into loads of different websites. You can see the video on Facebook or on YouTube.
The following organisations are referenced within the video: Aurovine, Ujo, Ethereum, Ohm Force, Mercury Stack, Metable, One Click License (OCL), CueSongs, WhoSampled, AudioCommon, The Copyright Hub, Whitestone, Music2Deal, Auddly, C3S, PPL, Real World Records.
2. MEET US ON JANUARY 6/7 AT PROTECHU'S DIGITAL DNA GENOME PROJECT IN LONDON
Hélène Muddiman (creator of the Free At What Cost campaign and ProTechU) is making a rare visit to the UK for meetings in early January. Hélène is bringing global collaborators together to discuss The Digital DNA Genome Project. She has some major people involved. Come and join us.
The main meeting will take place on Wednesday 6th January 2016 at 3.00-5.30pm at the Digital Catapult in London. Skype attendance is also possible (starting 3pm GMT, 4pm CET, 7am PST, 10am EST). There will also be a follow up meeting on Thursday 7th same location. If you'd like to attend, hang out or want more information then let us know. More information on the Facebook event and Kendra event pages.
3. KENDRA INITIATIVE TO APPLY FOR £250,000 UK GRANT IN EARLY 2016
As you know Kendra Hub was created with £100,000 grant from Innovate UK (a government technology fund). In 2016 we will be applying for the next round of funding, £250,000 to take the Kendra Hub prototype to "market". Remember this application is open source and free of charge. In order to create an open protocol (much like MIDI) we need to have applications to use it and Kendra Hub is the first reference application. We need assistance in creating the funding application so get in touch if you have experience or determination or both.
4. NEWSLETTER MOVED TO MAILCHIMP: YES! BUT WE FORGOT YOUR UNSUBSCRIBES: SORRY!
As you may have noticed we've moved the Kendra Initiative website to Drupal with a nice new domain. And now the mailing list has moved to MailChimp. However, unfortunately, in the process, we have lost all subscription data. So, you may well be getting this email after having already said that you didn't want any newsletters. In which case I humbly apologise. But now that we are on MailChimp you have a rock solid way of unsubscribing. Hurrah!
5. PLEASE UPDATE YOUR PROFILE ON THE NEW KENDRA INITIATIVE WEBSITE
Yes, do, please. In your profile you can list your social networks, your organisations and if you want to be publicly listed as a Kendra Initiative user.
You can log in at:
https://www.kendra.io/user
But if you have forgotten your account details then please get a new password at:
https://www.kendra.io/user/password
And don't forget we have other social/collaboration destinations:
Wishing you a great 2016!
Cheers Daniel (and the rest of the Kendra Initiative team – which could be you)
You can share this newsletter with this link.