Kendraio App
Kendraio App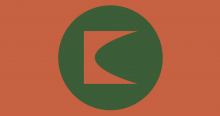 Kendraio App
Kendraio App is an open source dashboard application for rights owners, music makers, managers and record labels, enabling users to manage and track their digital media assets, collaborations and associated rights. The project is funded by the UK government and by industry. The application will integrate with social networks, copyright management organisations and online distribution points. Kendraio Hub will also enable users to analyse sales reports. The application will be able to run locally on your laptop or hosted in the cloud.
The aim is to create a free open source software tool to simplify the production workflow and the management digital media catalogues for syndicating to distribution platforms, promoting to new advanced semantic search engines and selling direct to consumers.
Kendra Hub is a UK TSB funded project to develop an application to manage collaborations, metadata and rights, and distribution. See the feature list.
Kendra Hub will not be a service like SoundCloud or Facebook, but an open source application, building on Federated Social Web technologies that enables artists, record labels, and service providers to collaborate via open standards and protocols.
Kendra Hub will help artists to create collaborative projects quickly and simply, whilst tracking creations and workflow.
This application will allow us to manage digital media assets and associated rights. Tagging will simplify tracking and payments for recordings and performances.
Kendra Hub will provide a framework for integrating with online distribution points and syndicating with social communities.